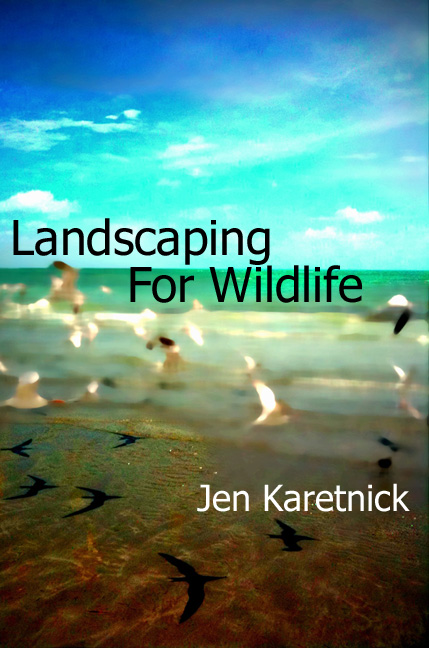 LANDSCAPING FOR WILDLIFE
Jen Karetnick
ISBN: 978-1937806033
US $14.00
Buy from Big Wonderful Press
Buy from: 
Get the KOBO version!
If you have a Kindle, order here  OR Barnes and Noble
LANDSCAPING FOR WILDLIFE's Jen Karetnick is the author of three additional chapbooks, including PRAYER of CONFESSION (Finishing Line Press, June 2014). Her full-length collection, BRIE SEASON (White Violet Press) is now available. In addition, her cookbook, MANGO, is out from University Press of Florida as of fall 2014. Jen's poems have appeared widely in journals such as Barrow Street, Cimarron Review, december, Georgetown Review, River Styx, Seneca Review and Valparaiso Poetry Review. She works as the Creative Writing Director at Miami Arts Charter School and as a dining critic and freelance food-travel writer.
"Jen Karetnick's eloquent LANDSCAPING FOR WILDLIFE reconnects us to the natural world with a lyrical intelligence and beauty that is at once revelatory, empathetic, personal and political. These rich, inventive poems bind contemporary physical and emotional landscapes through a masterful and meticulous command of the range of ancient and modern poetic forms, which makes them timeless. And unforgettable. "
-Diane Goodman, author of the newly released Party Girls (Autumn House Press) and The Plated Heart and The Genius of Hunger (Carnegie Mellon University Press).
Already read it? Write a review on Goodreads.