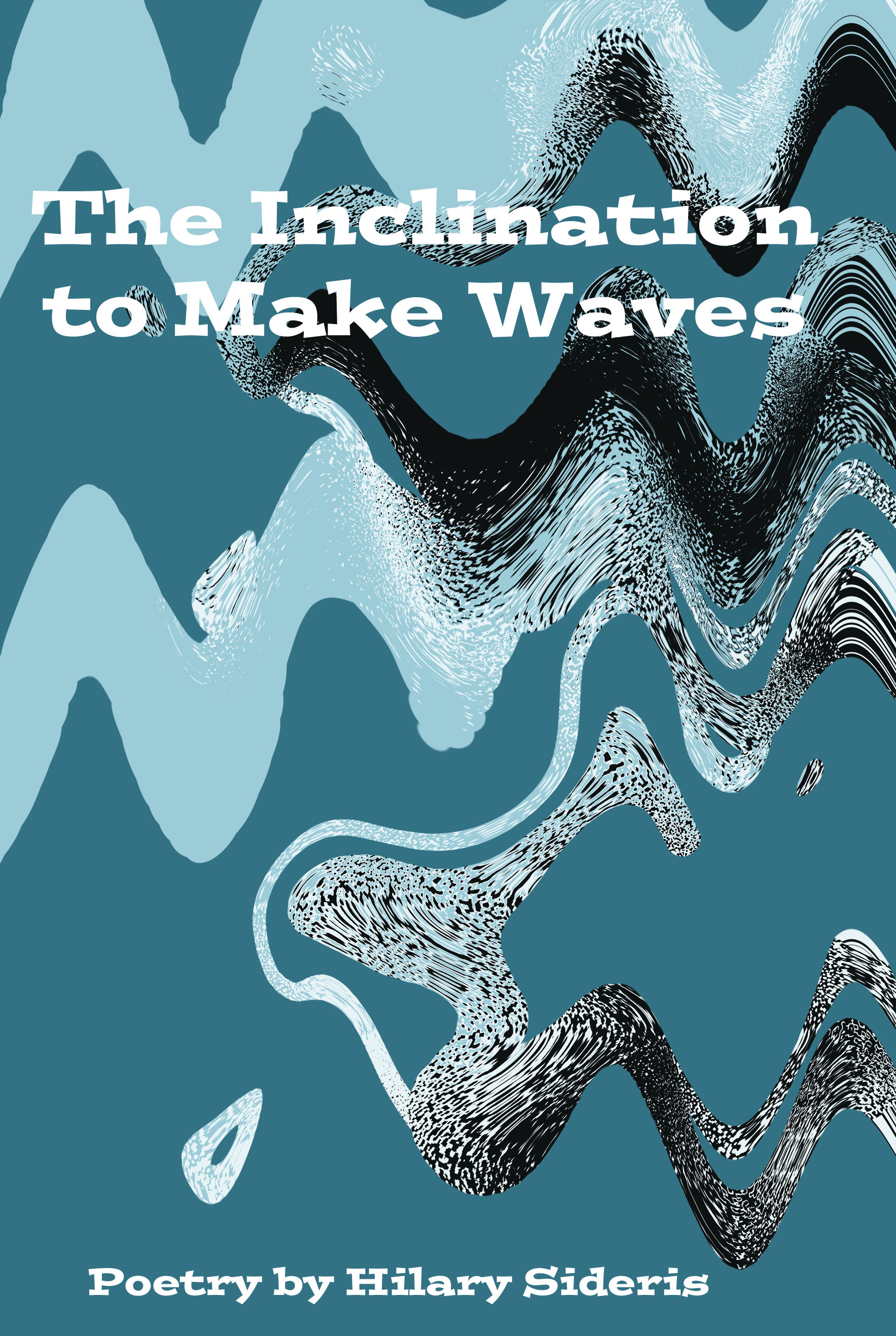 THE INCLINATION TO MAKE WAVES
"Hilary Sideris's new book, The Inclination to Make Waves, is full of linguistic tricks, lively metaphysics, and shades of amorous play that range from joyous, to coy, to melancholy. In these poems – all of them tight couplets of five or six stanzas – she's alert to the nuances of sound and sense, tweaking idioms, teasing out strands of etymology, making the full range of language operative in the moment of the poem. Inspired by each poem's title-word, she seizes on its linguistic possibilities, to build from a word the world." – Neil Shepard
Order now from Big Wonderful Press and support our small press and the author. You can also order from the big online retailers or, even better, from your local indie.
About Hilary Sideris
Hilary Sideris's poems have appeared in Barrow Street, Cimarron Review, Connecticut Review, Confrontation, The Cortland Review, The Evansville Review, Fourteen Hills, Green Mountains Review, Gulf Coast, Poetry Daily, Poet Lore, Salamander, Southern Poetry Review, The Southampton Review, Tar River Poetry, and Verse Daily, among others.
Sideris is a contributor to Pomegranate Seeds: An Anthology of Greek-American Poetry, edited by Dean Kostos, and Rabbit Ears: TV Poems, edited by Joel Allegretti. She is the author of four chapbooks and Most Likely To Die, a book of poems in the voice of Keith Richards, from Poets Wear Prada Press.
Sideris grew up in a small town in Indiana. She now lives in Brooklyn and works for The City University of New York. She has a B.A. in English literature from Indiana University and an MFA from the University of Iowa Writers' Workshop.